While we were in Chicago shooting the Story conference, they had a special concert event at this really cool venue/church called The Cathedral. Once we saw pictures of the venue online, we knew we had to get access to shoot the event. I'm so glad we did. It was an amazing night of music from two of the bands we saw playing at Story, The Royal Royal and Vertical Church Band.
The event coordinator was kind enough to give us full access to shoot the entire event from any vantage point we could get to. It's not often you get that kind of access so we took full advantage and tried to get some images from some unique perspectives.
While we had great access, this was a difficult event to shoot. Overall, the lighting was very dim and that was complicated by these light bulbs they had dangling from each mic stand. It was a very cool look , but it certainly made it difficult to nail down a good exposure.
Despite some of the challenges, we had a great time shooting and I was just blown away by the bands. What a great night. Here are a few of my favorites from the show.
The Royal Royal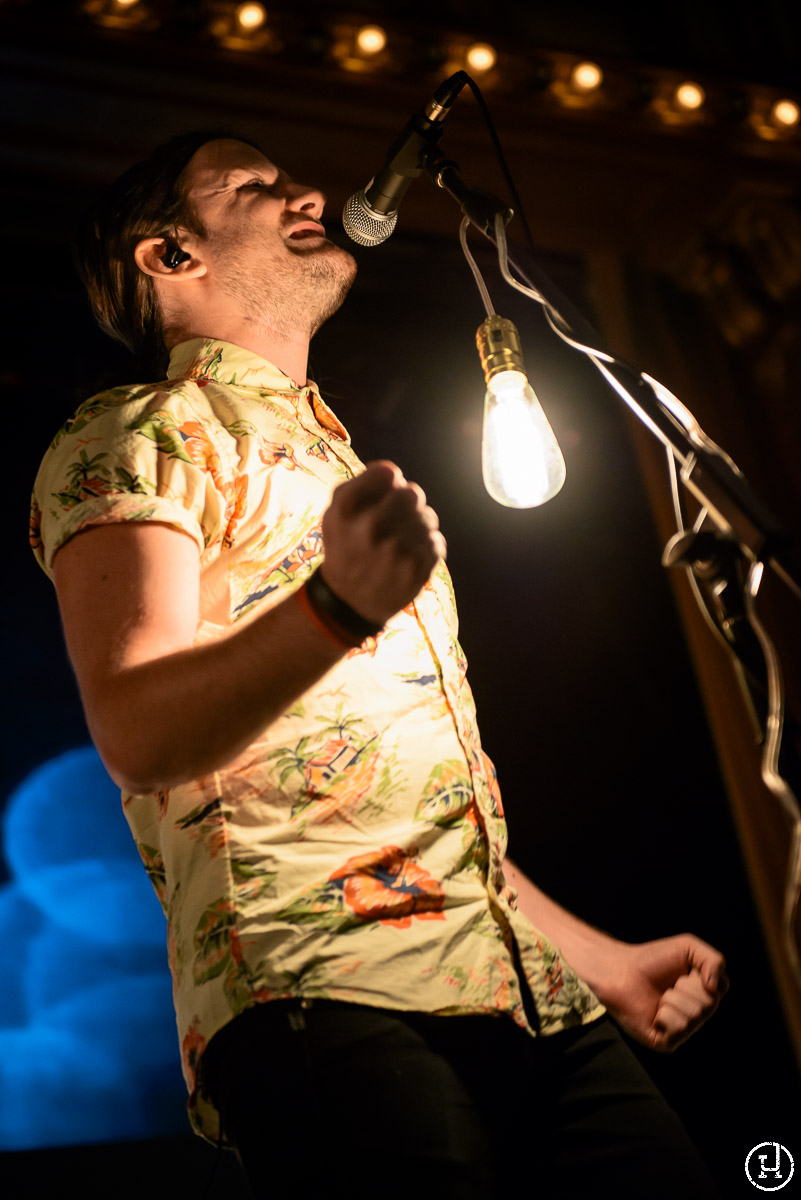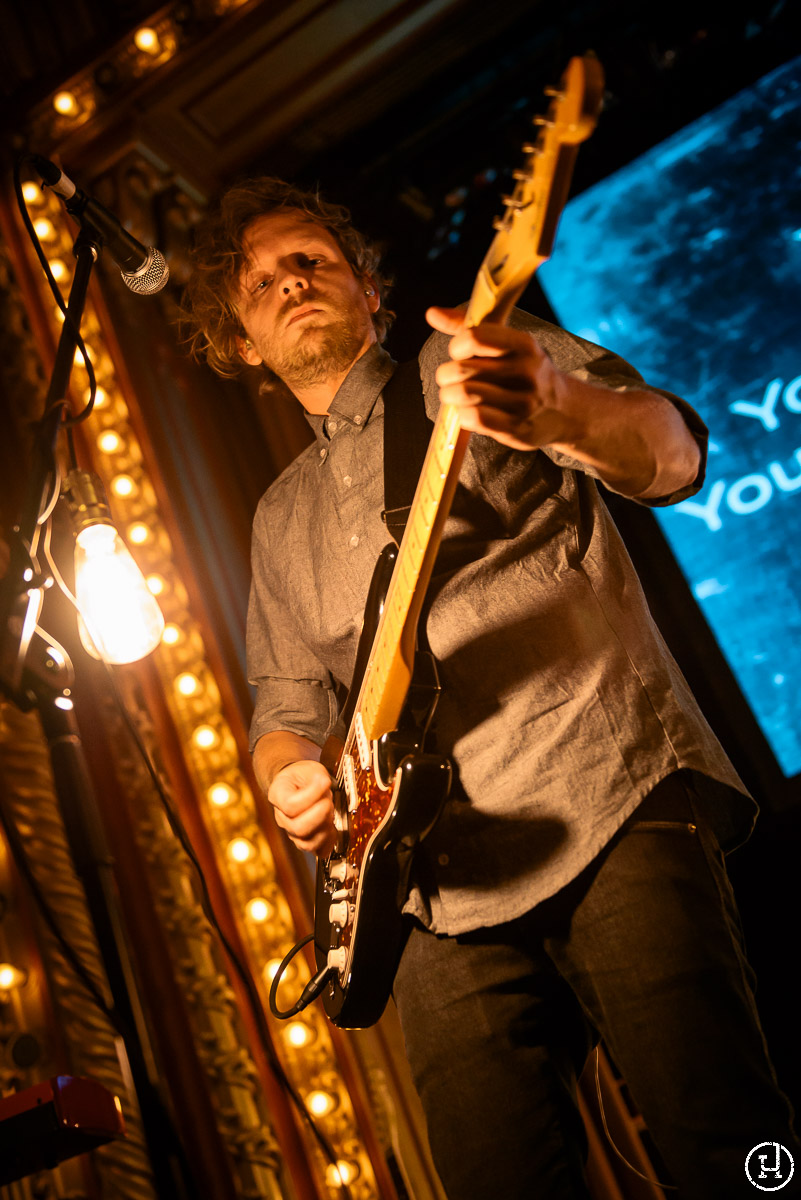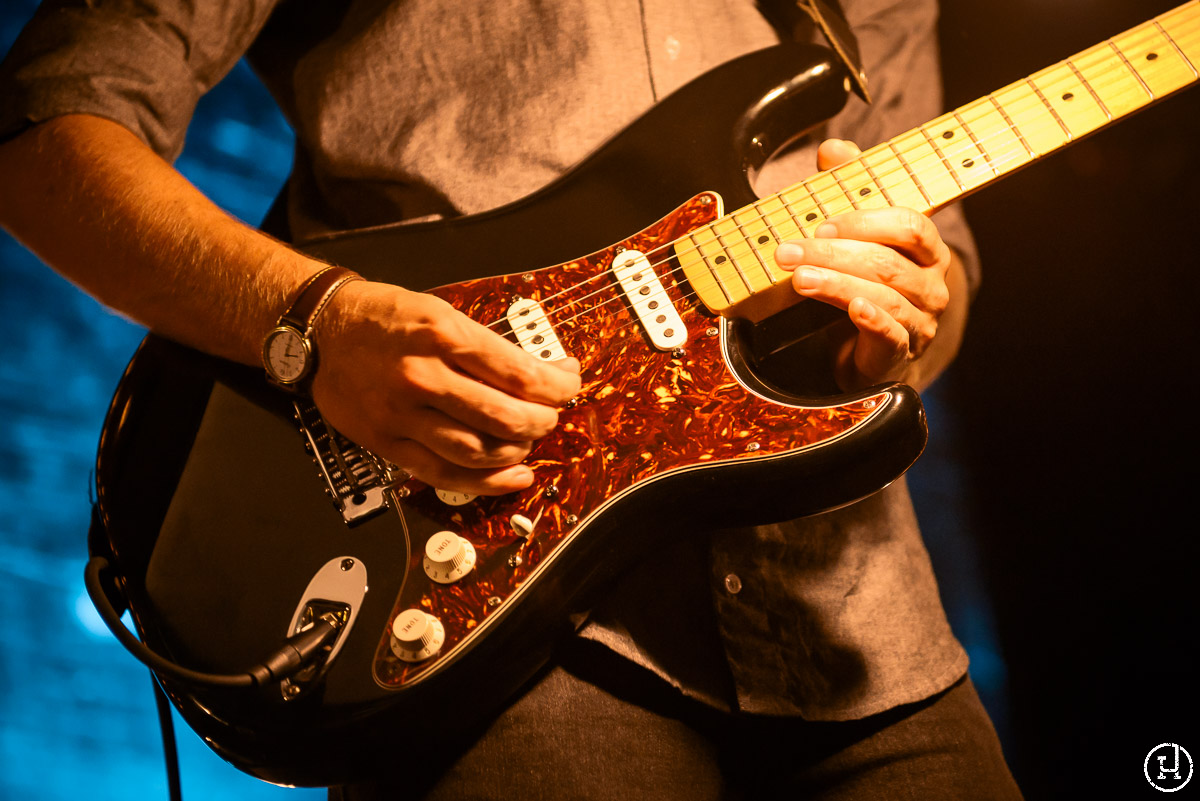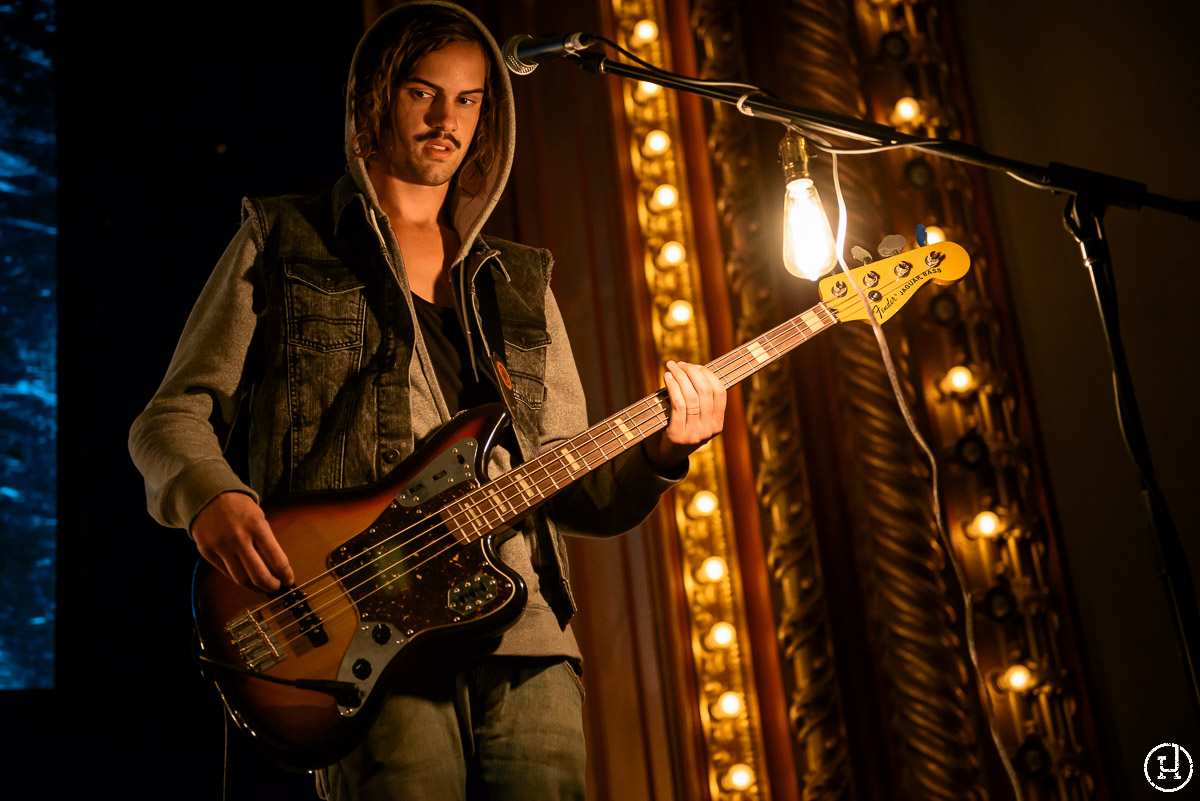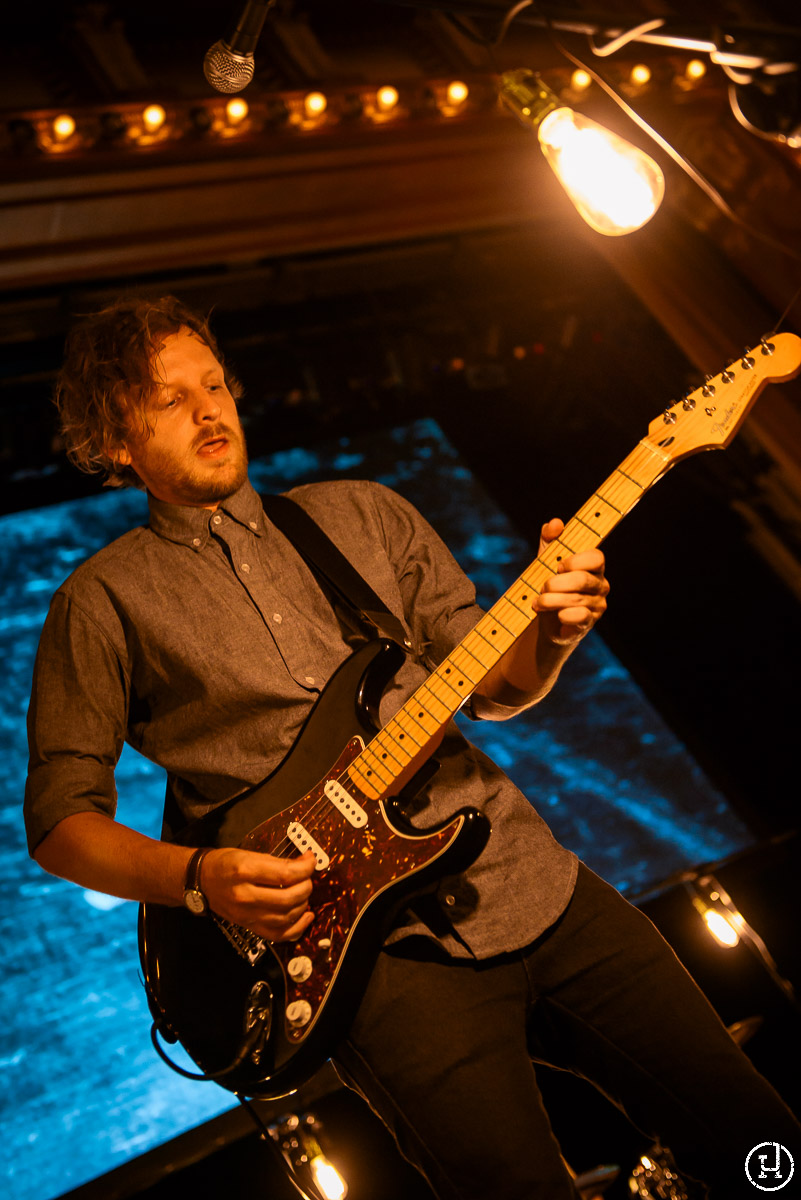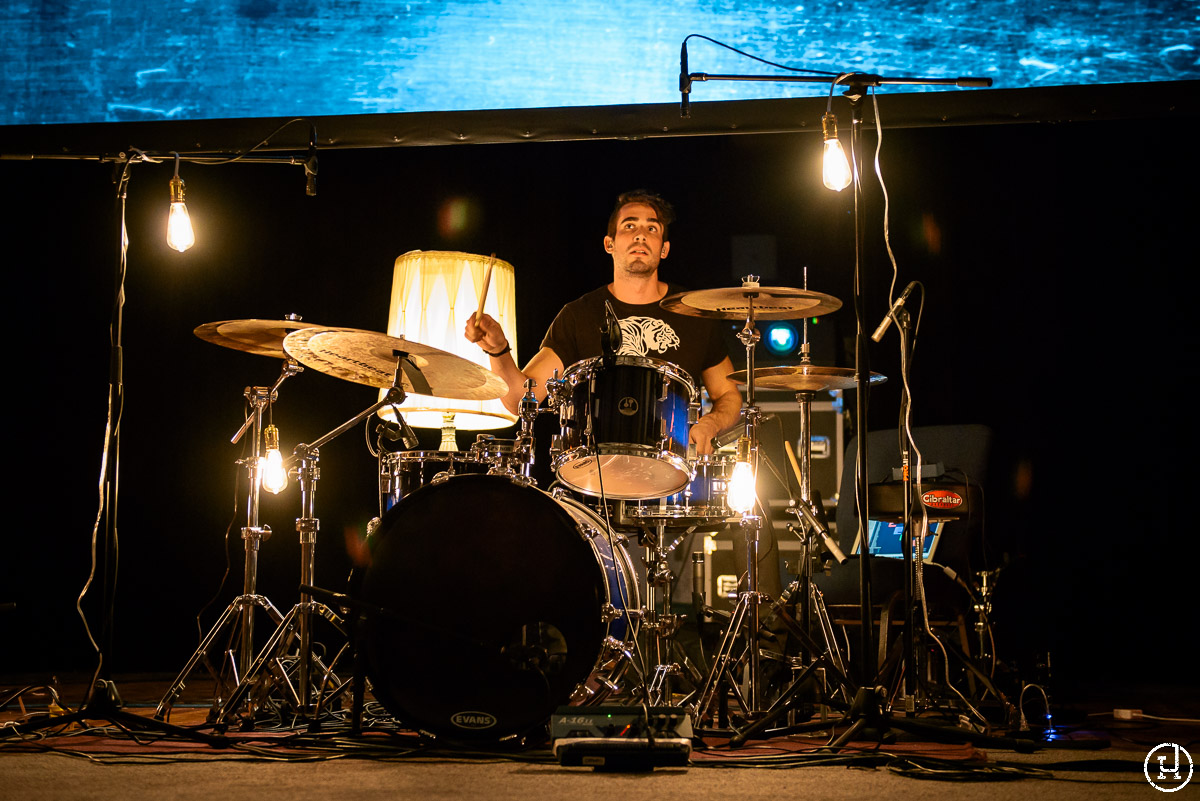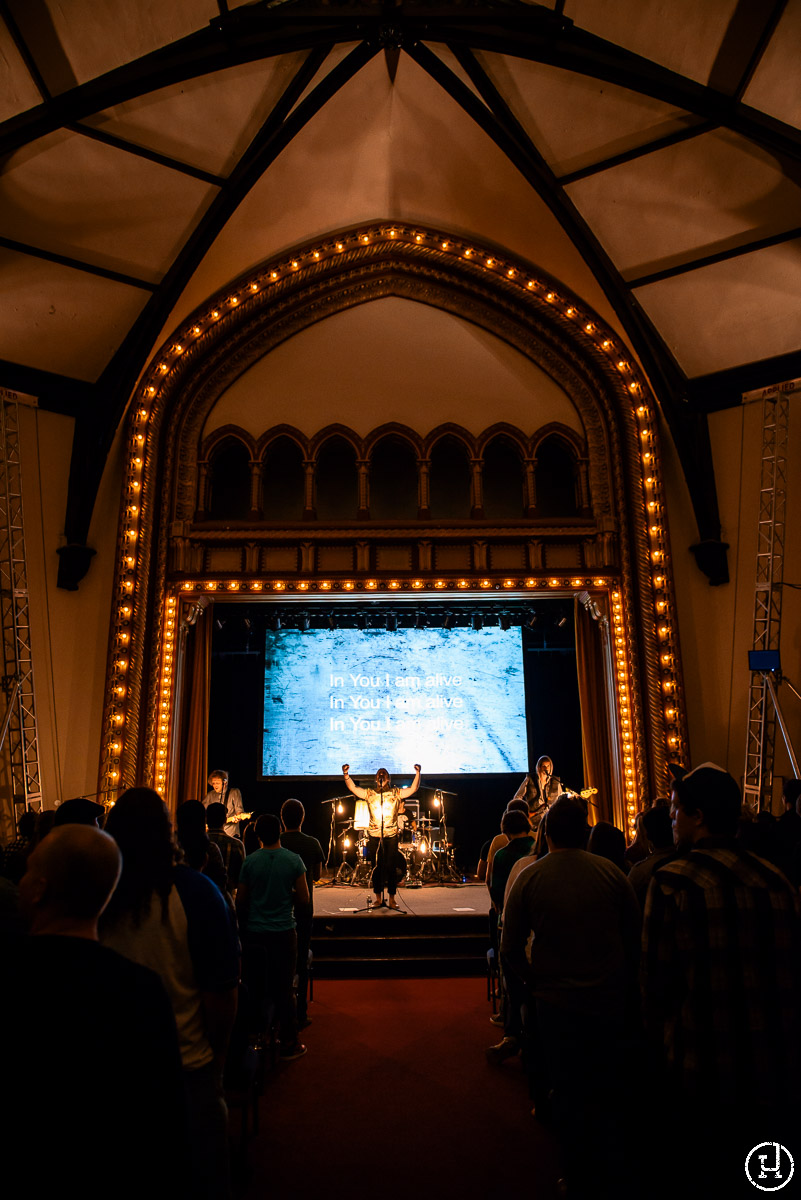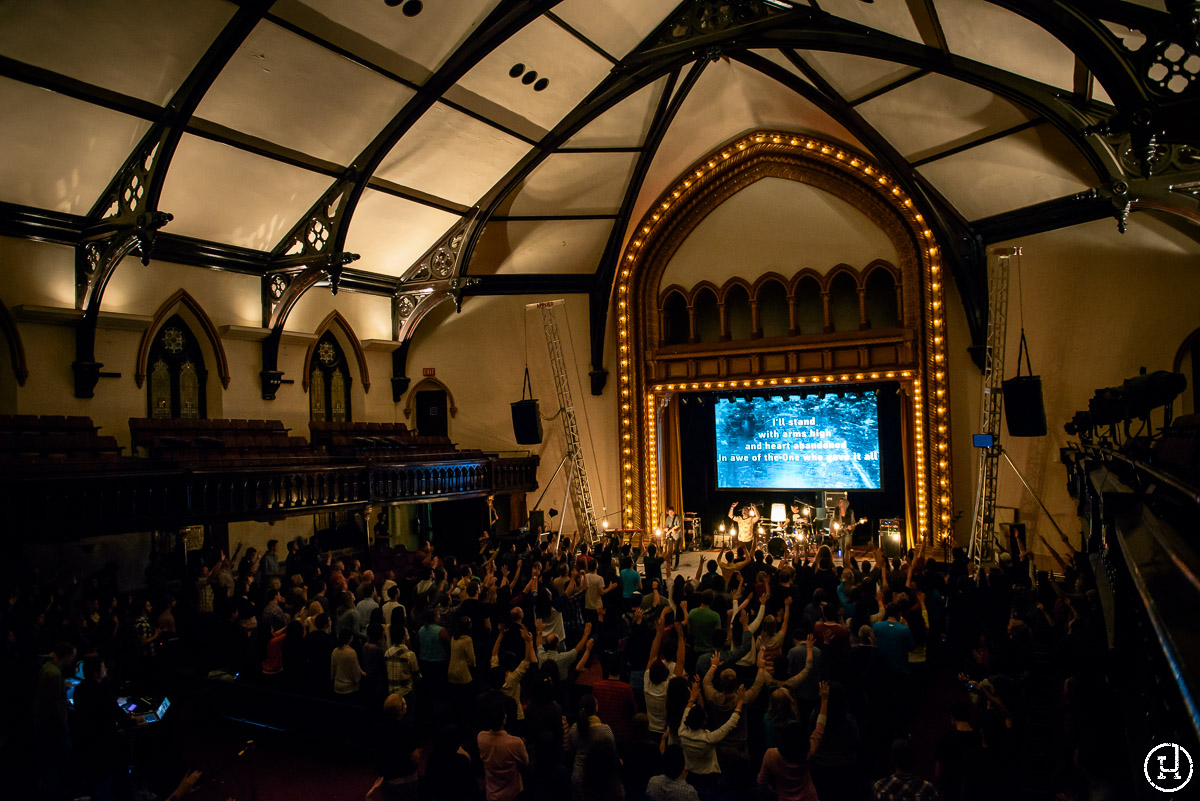 Vertical Church Band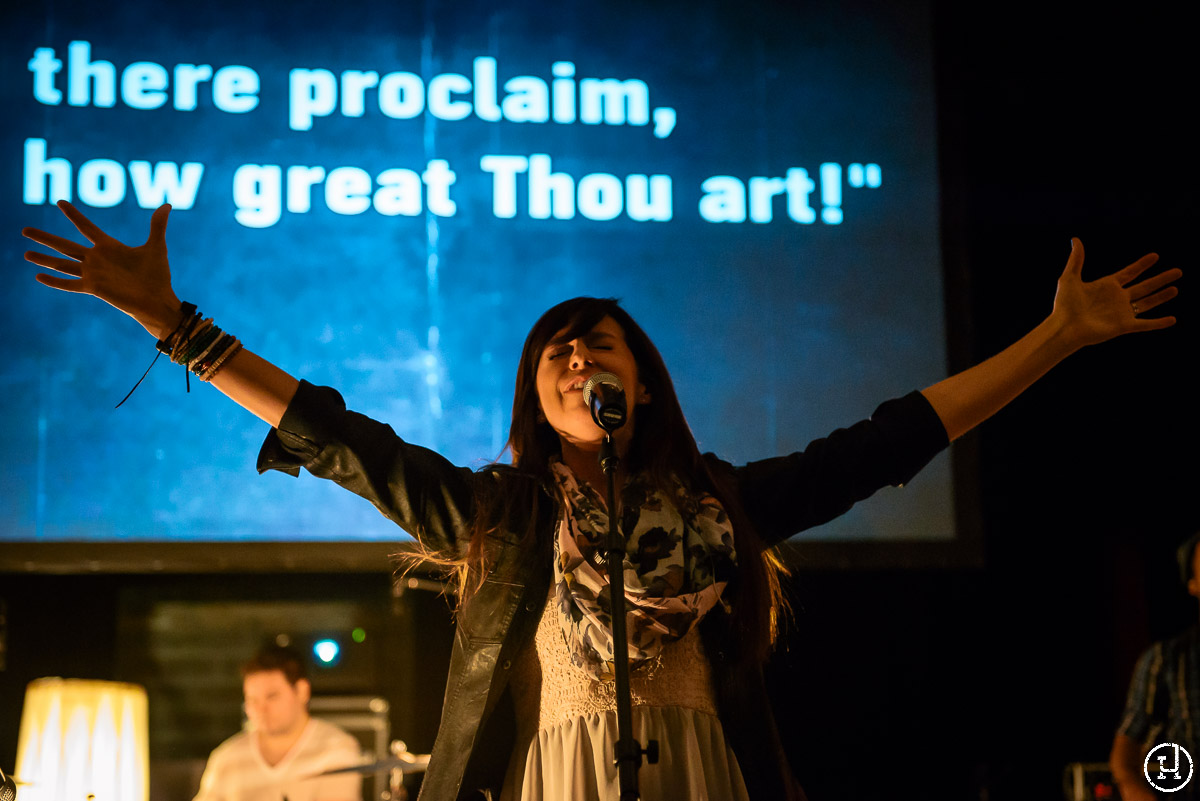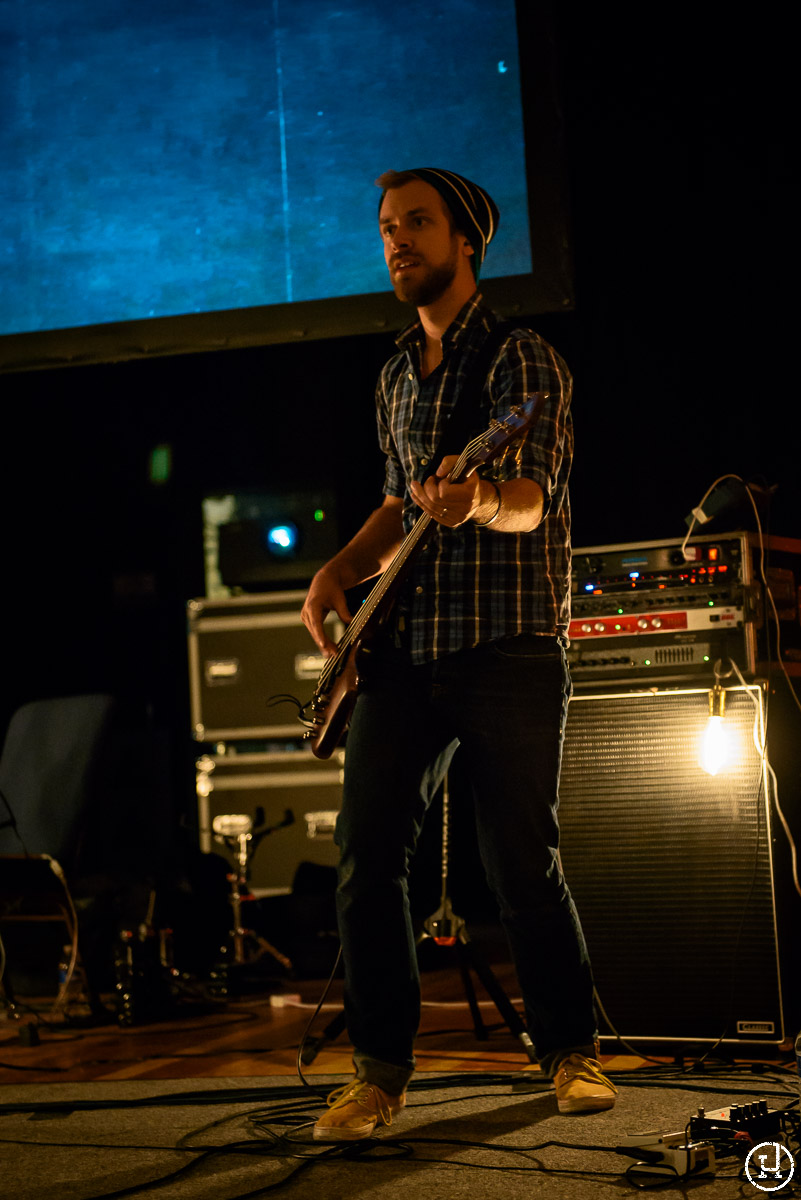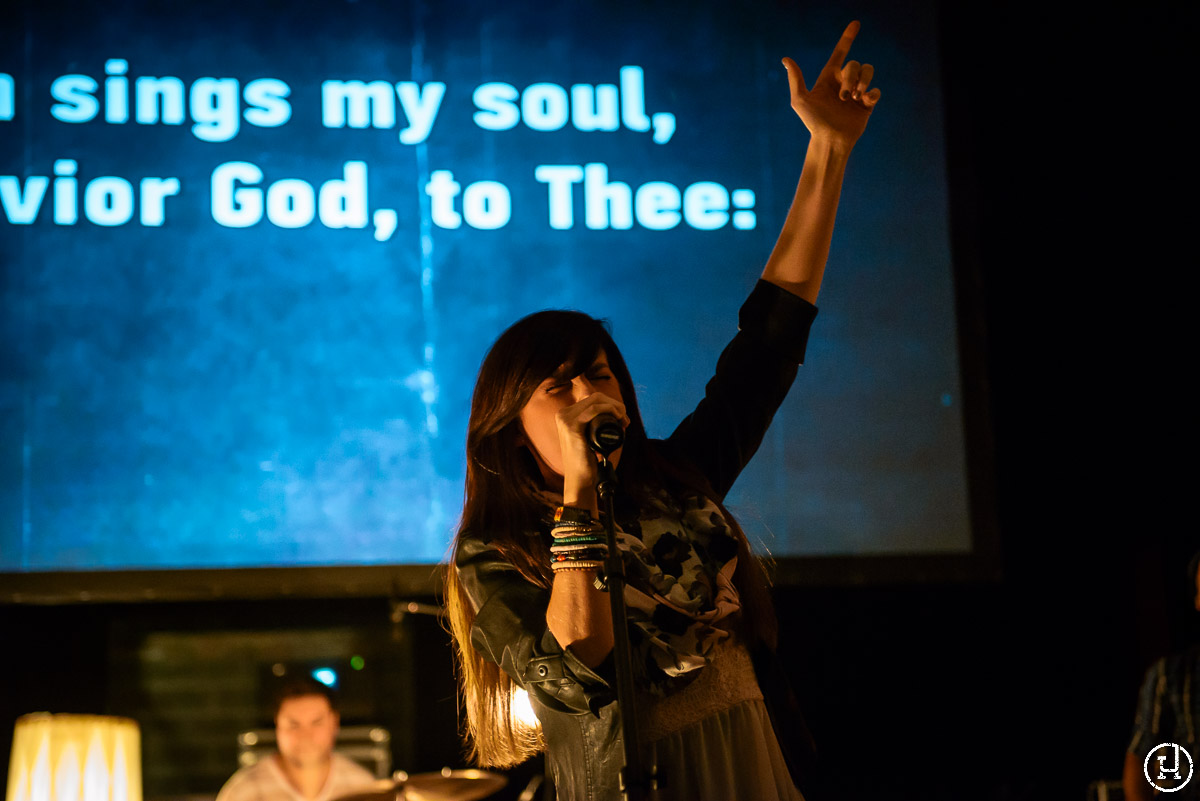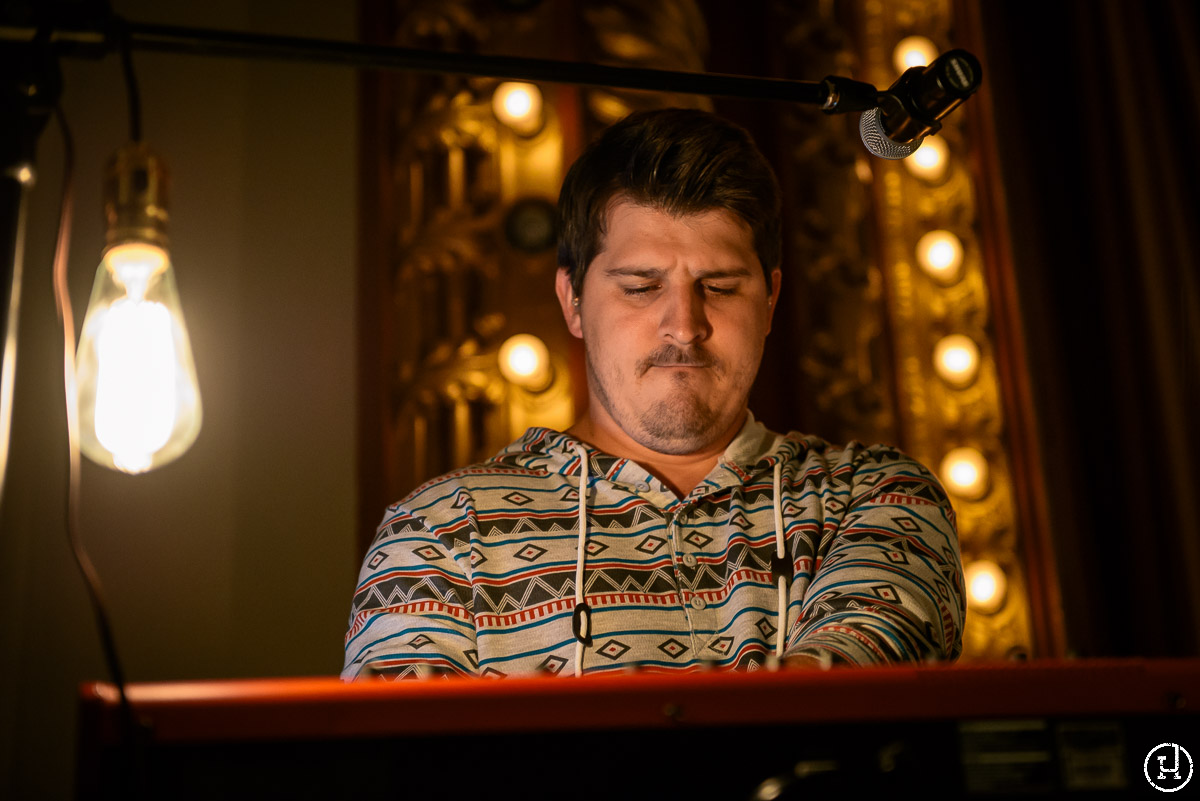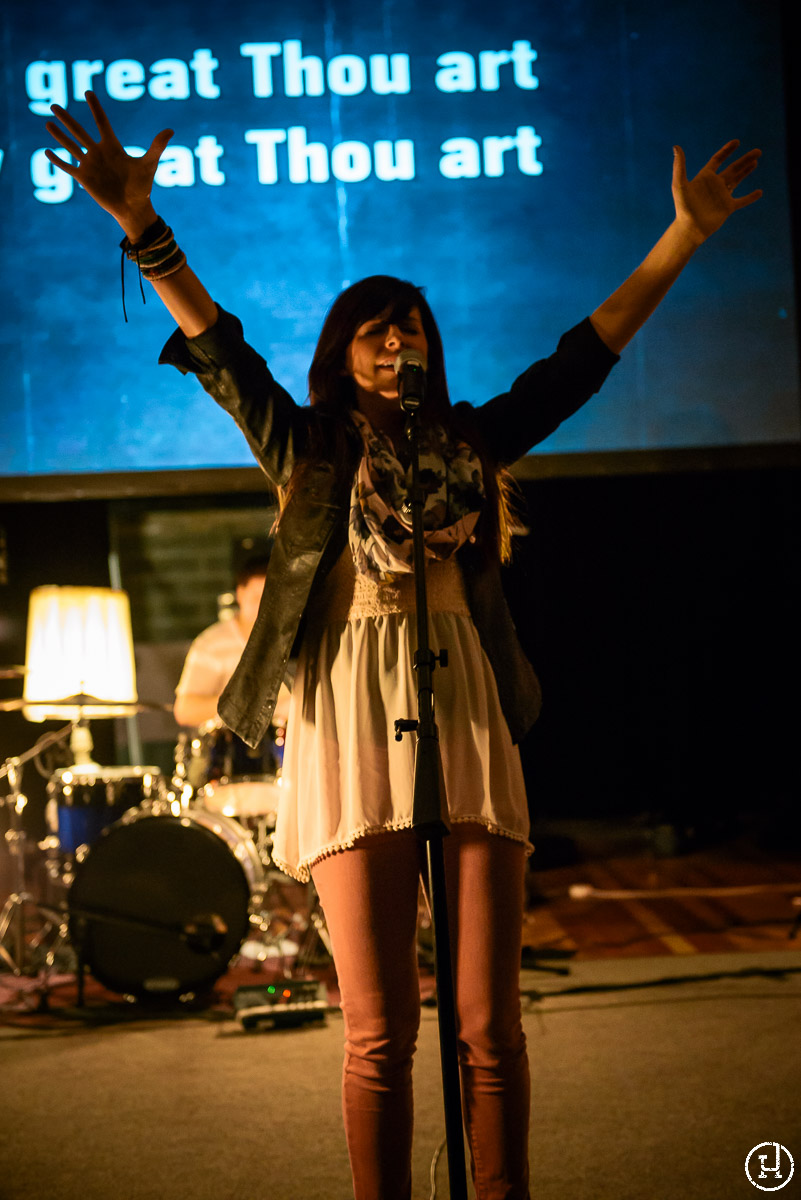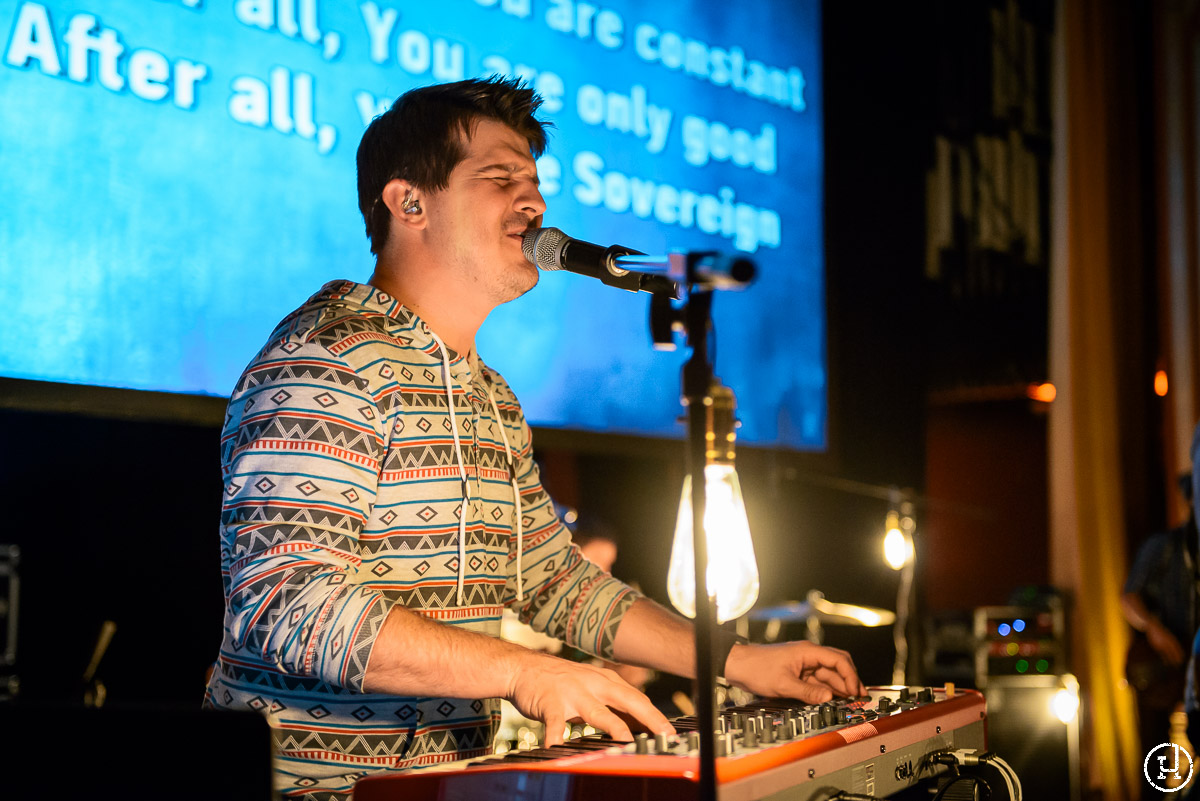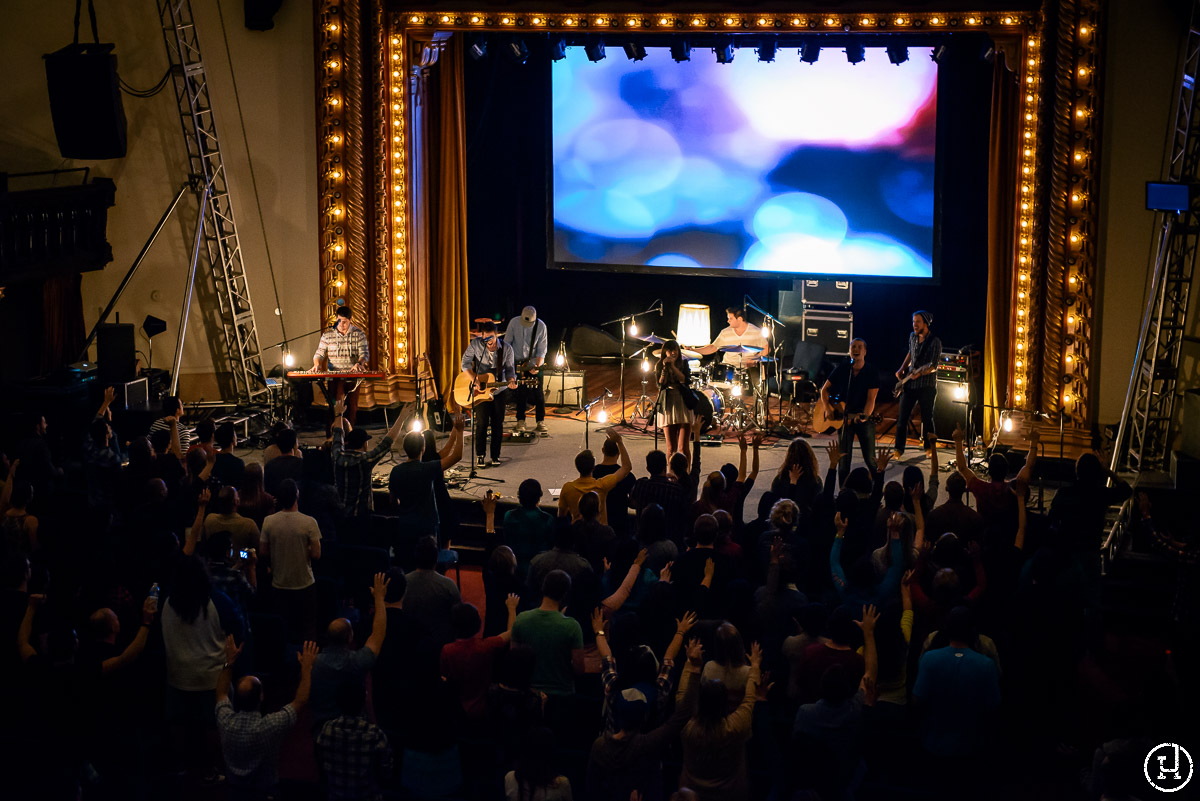 Photographer's Notes:
Nikon D800
Nikon 24-70mm f/2.8