Photographing Pearl Jam in concert. Check that one off the bucket list. There is nothing quite like being just a few feet away from a legendary band performing in a sold out arena in front of 20,000+ screaming fans. Talk about an adrenaline rush!
As excited as I was to be able to shoot this concert, this was definitely one of the most challenging and stressful shooting situations I've found myself in so far. Here are just a few of the challenges:
20+ photographers in the pit, plus a full video crew, plus a bunch of security guys – basically we were all jammed in there like sardines
Photographers were limited to one side of the stage and couldn't change position
The stage was very tall and the monitors obstructed the view even further
The video crew was in front of the photographers so we were always dodging the video guys to get a clean shot
The first 3 songs were all very low key and the lighting matched the mood – dark, single washes of color with very little visual excitement
The band hardly moved for the first 3 songs
Am I complaining? Certainly not. It's not every day you get the opportunity to shoot a show like this. More than anything, it was a little frustrating that I didn't get to shoot some of the real excitement and energy that Pearl Jam is known for. Seriously, as we were being escorted out of the arena during the fourth song, the lights came up, the band kicked into gear and the whole arena went nuts! I desperately wanted to turn around and fire off a few frames, but it was strictly prohibited. Ah, the life of a music photographer…
All in all, I was thrilled be able to cover this show for the Toledo Free Press. Despite the challenges, it was an amazing opportunity. Here are a few of my favorites from the show.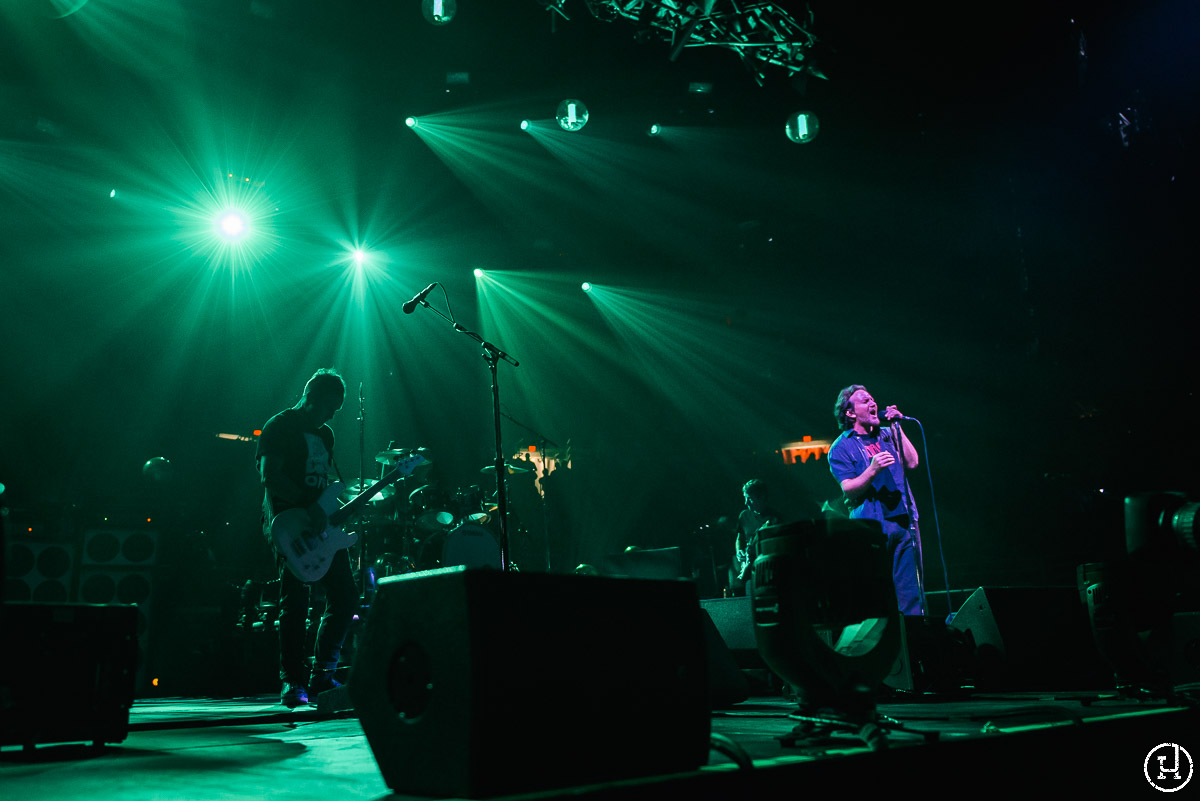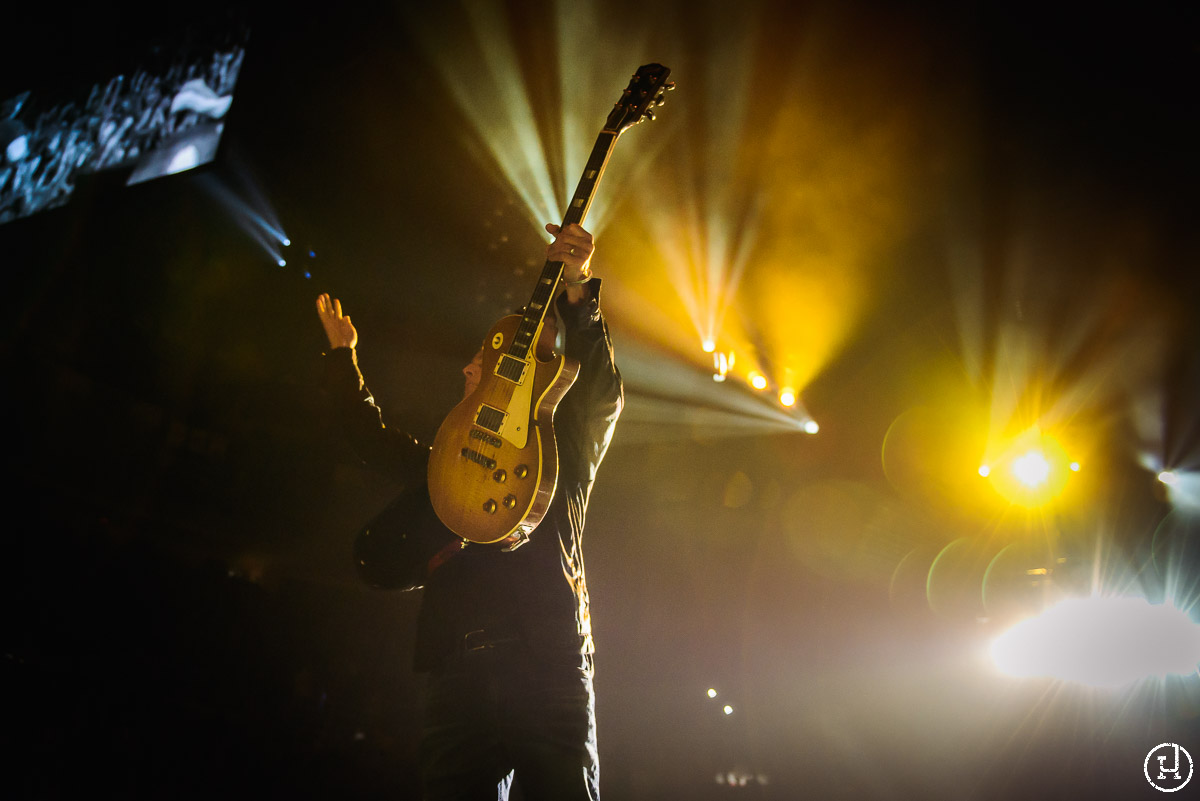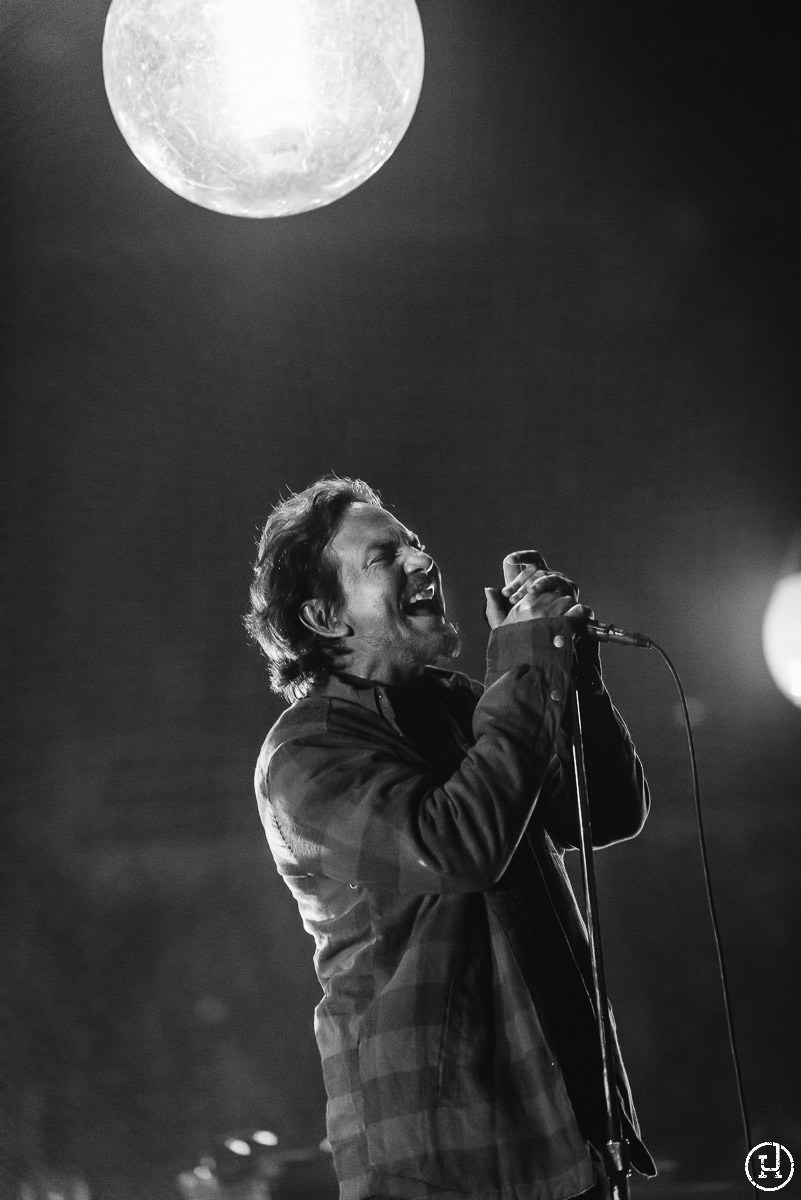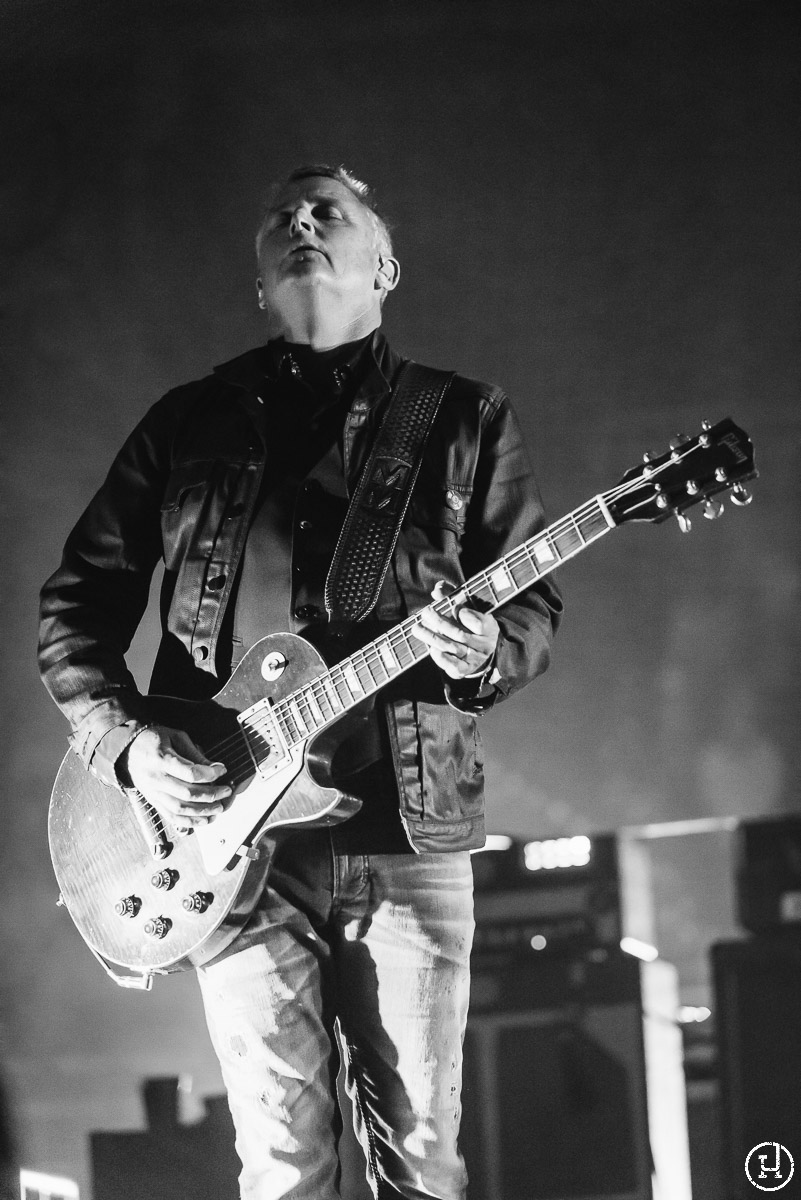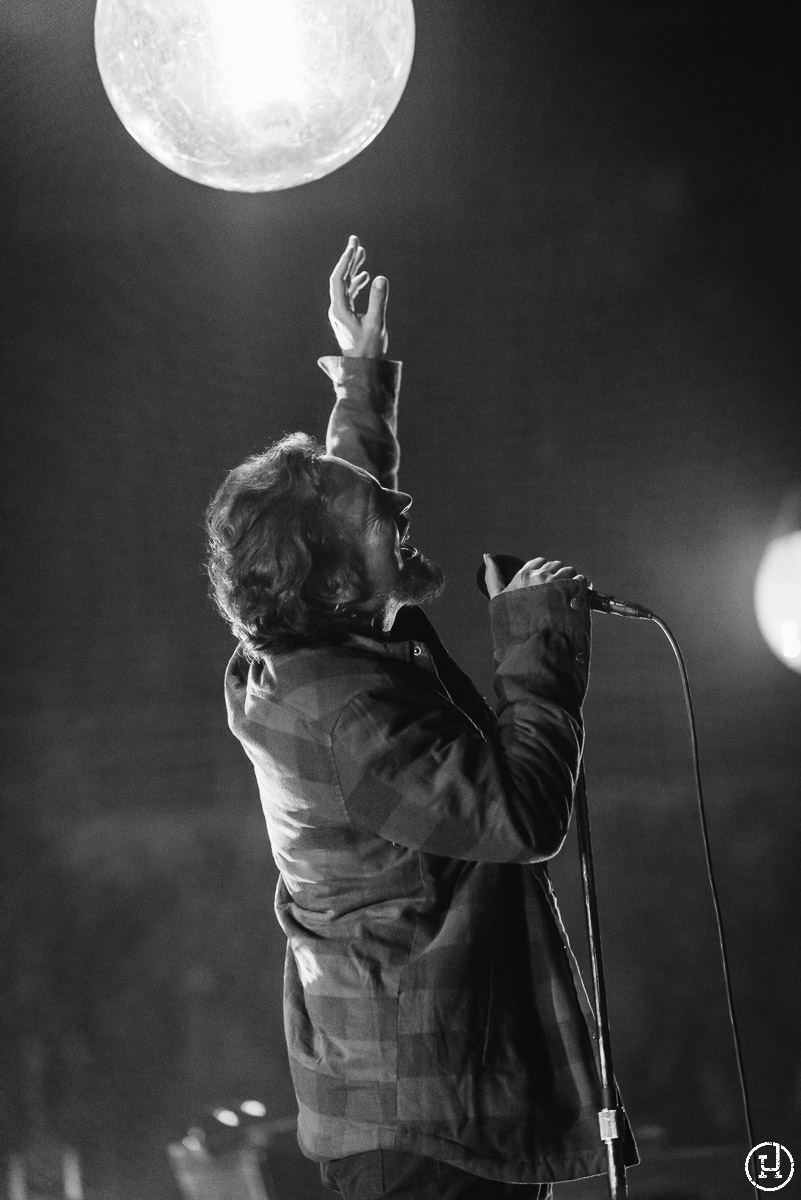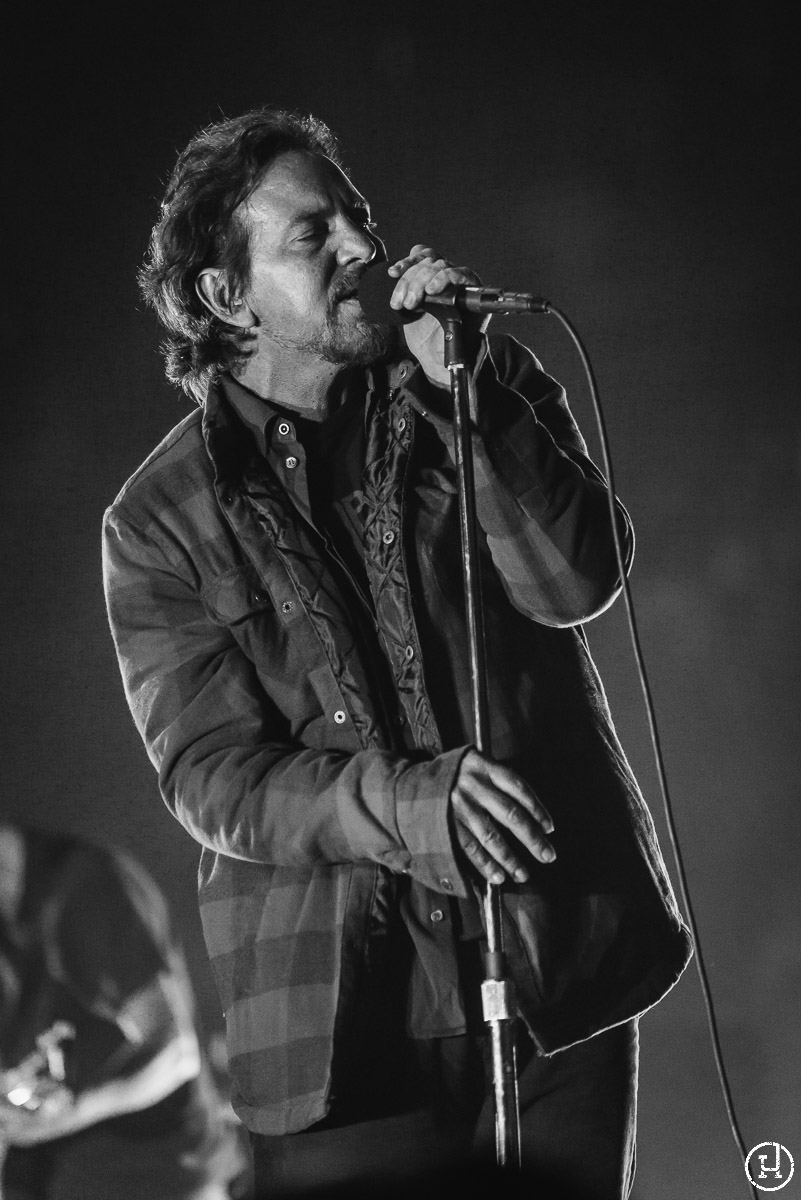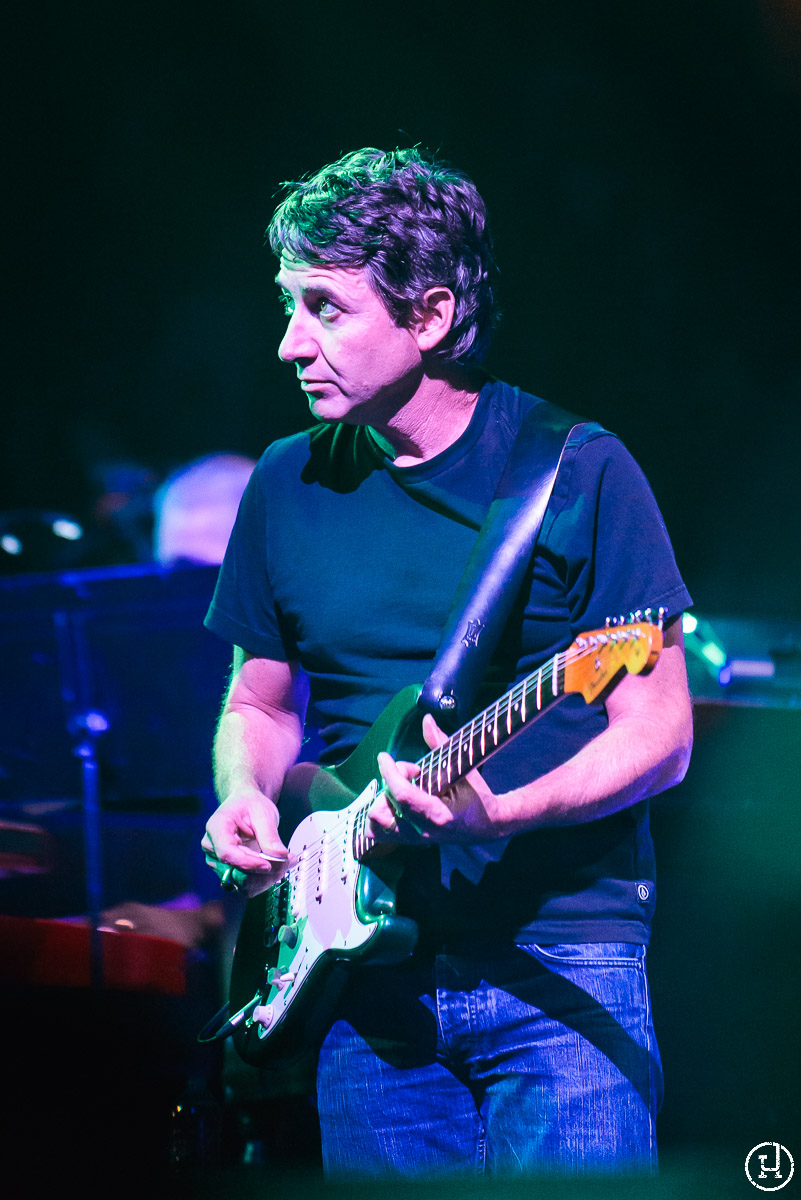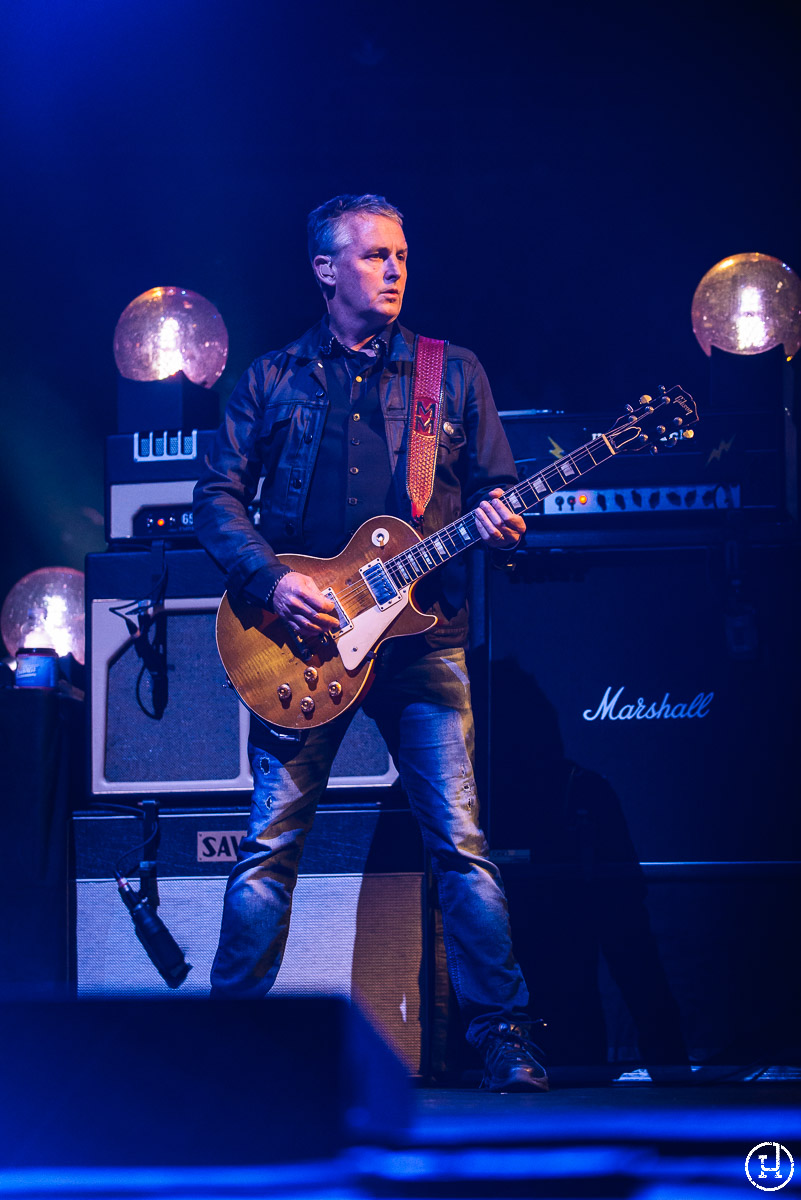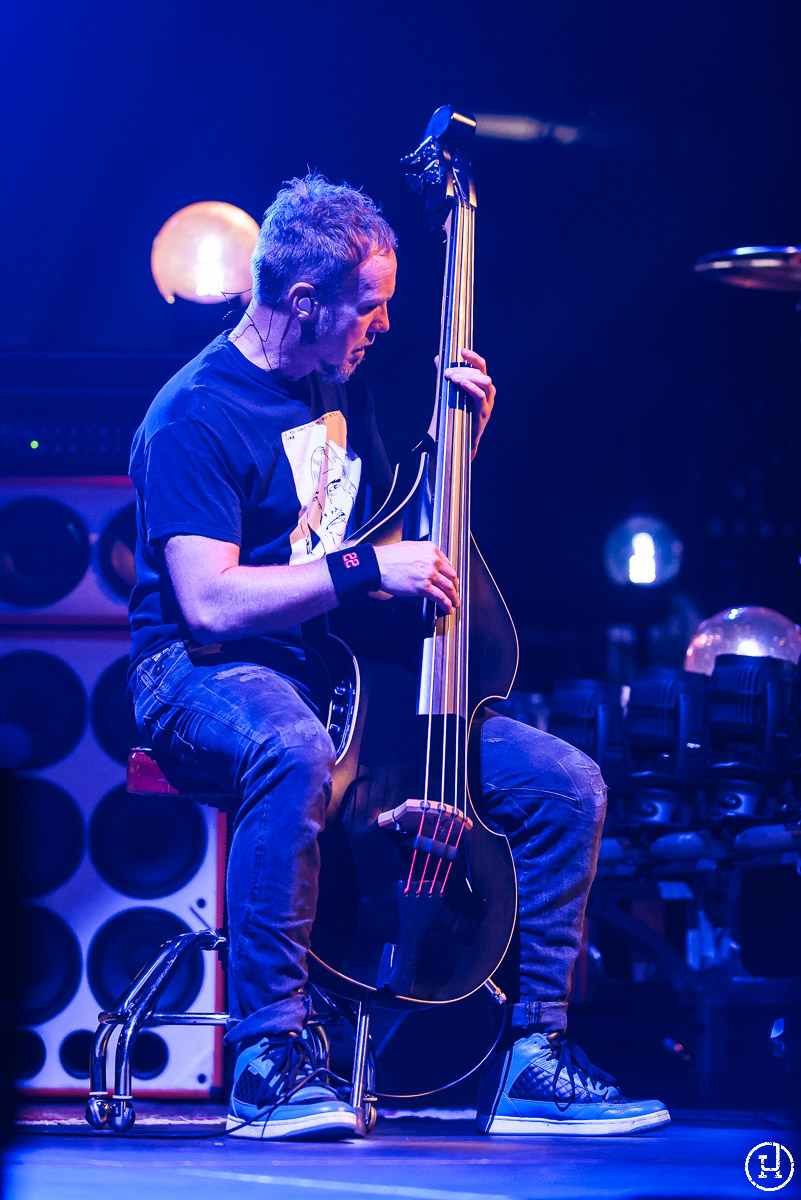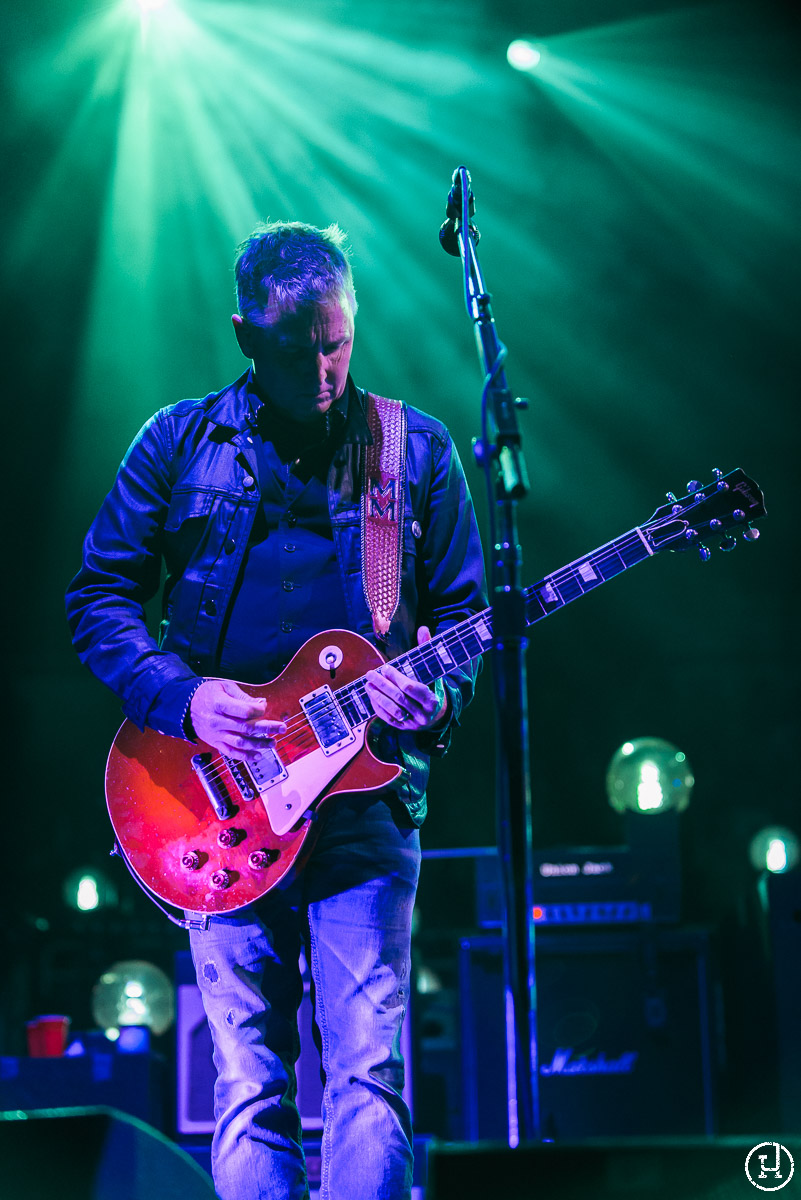 Photographers Notes:
Nikon D800
Nikon D800
Nikon 24-70 f/2.8
Nikon 70-200 f/2.8